Whisky cocktails have a rich history, full of creative bartenders and delicious combinations. First appearing during the 19 th century, cocktails gained popularity in the first half of the 20 th century where it was considered classy and cool to be sipping a cocktail in a reputable establishment.
Whisky cocktails need to be carefully considered in order to enhance and complement its natural flavour profile.
Brown Derby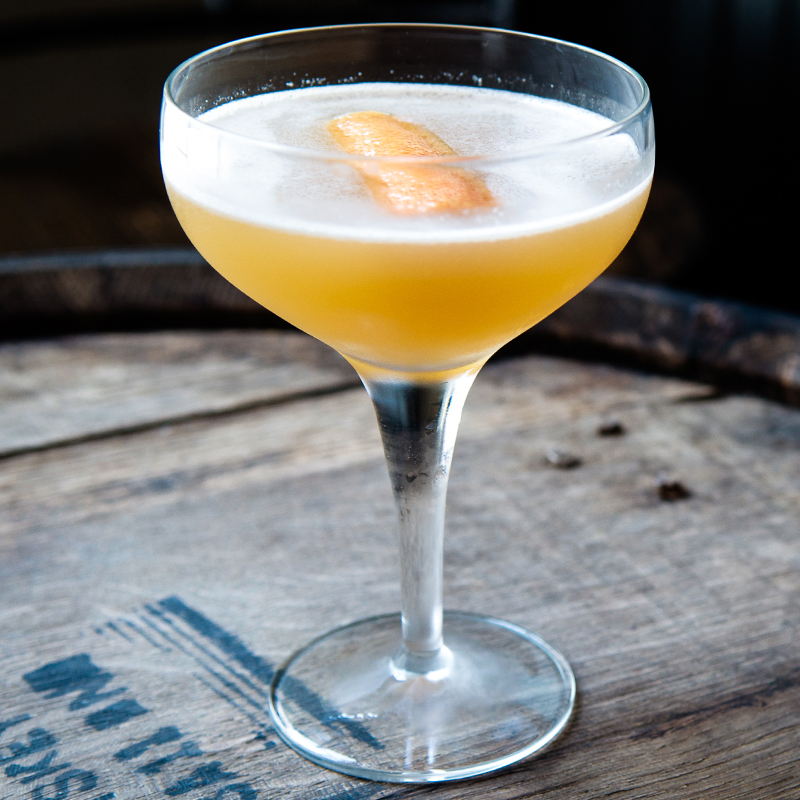 Not overly boozy and leans toward more refreshing. Squeeze a twist of grapefruit oil over the top for a nice punchy aromatic.
Ingredients
45ml Wild Turkey bourbon
30ml Fresh grapefruit juice
7.5ml Honey
Dash of lemon juice
Method
Shake all the ingredients with ice. Strain into a coupe glass.
Bourbon Mojito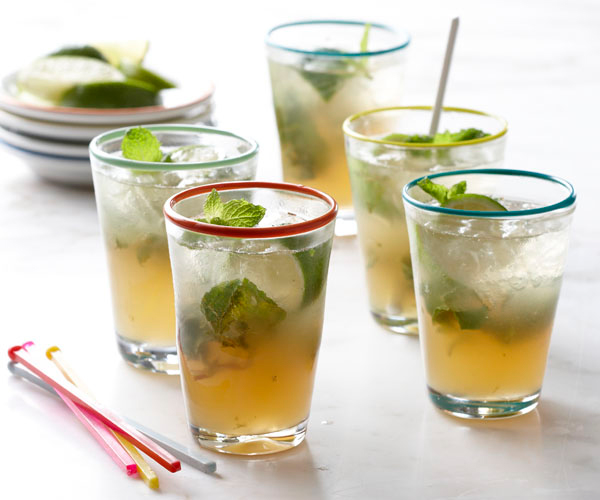 Ingredients
50ml Buffalo Trace bourbon
5ml lime juice
1tsp sugar
60ml soda water
Fresh mint leaves
Method
Muddle together the fresh mint, sugar and lime in a tall glass. Load with ice. Add the bourbon and top up with soda water.
Whisky Smash
Ingredients
60ml Chivas Revolve whisky
Half a lime cut into wedges
A quarter cup of diced cucumber
5 sprigs of fresh mint
100ml cold limeade (or lemonade)
Method
Muddle the lime, cucumber and mint at the bottom of a rocks glass. Fill the glass with ice and add the whisky. Top up with limeade. Garnish with mint, a lime wedge and cucumber wheel.
Silver 75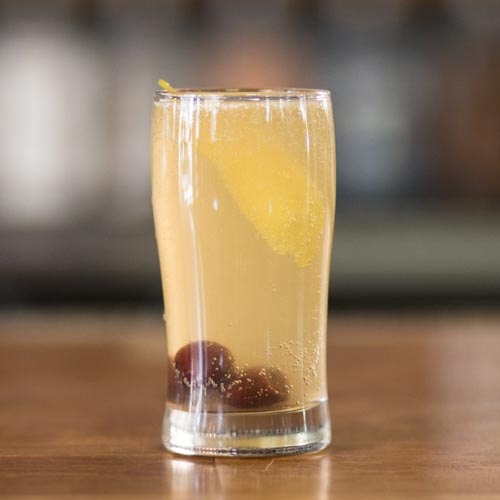 Ingredients
17ml Buffalo Trace bourbon
14ml simple syrup
14ml lemon juice
Sparkling white wine
Cherry and lemon peel
Method
Mix the bourbon, lemon and simple syrup in a tin and lightly shake. Strain into a chilled glass.
Top with sparkling wine Drop in a cherry then twist the lemon peel and pop it in.
Smoked & Salted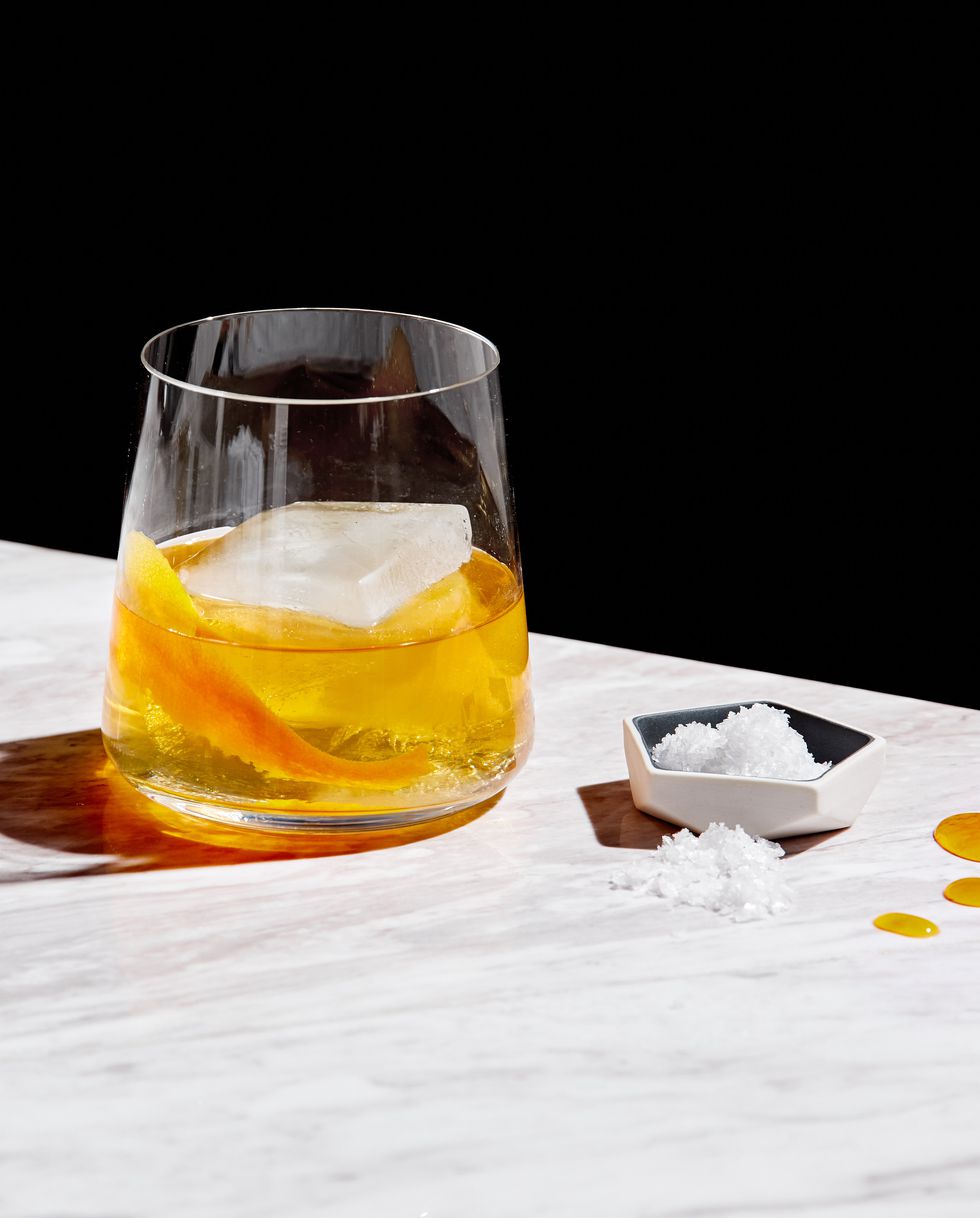 Ingredients
¼ cup Four Roses Bourbon
½ tsp maple syrup (slightly thinned out with hot water ahead of time)
5 dashes Crude Smoke & Salt Bitters
Method:
Stir with ice to chill and dilute. Strain into a double rocks glass with a large ice cube. Garnish with an orange twist
Espresso Old Fashioned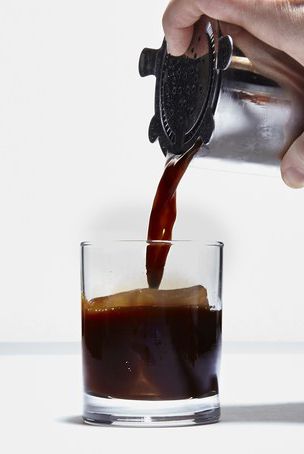 Ingredients
1 double shot espresso (about ¼ cup) room temperature
30ml or 1 ½ tsp bourbon or rye whiskey
½ tsp simple syrup
A dash of bitters
1x 1-inch piece of lemon peel
Method
Combine espresso, bourbon, simple syrup, and bitters in a shaker and fill with ice. Stir with a bar spoon for 30 seconds and strain into a rocks glass filled with ice. Twist lemon peel over the drink and rub around the rim of the glass. Garnish with lemon peel, optional.
Revival 60's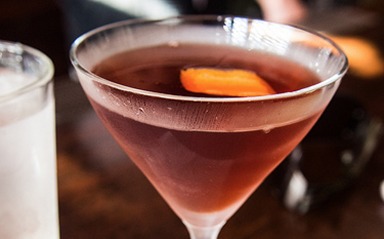 Ingredients
¼ Cup Bowmore Deep & Complex whisky
1 ½ tsp vermouth
2 tsp Jagermeister
1 tsp Benedictine DOM
1 tsp mango liqueur
Grapefruit peel
Method
Combine all ingredients in a mixing glass over ice and stir for fifteen seconds. Serve in a chilled glass and garnish with a fresh grapefruit peel.
The Golden Dram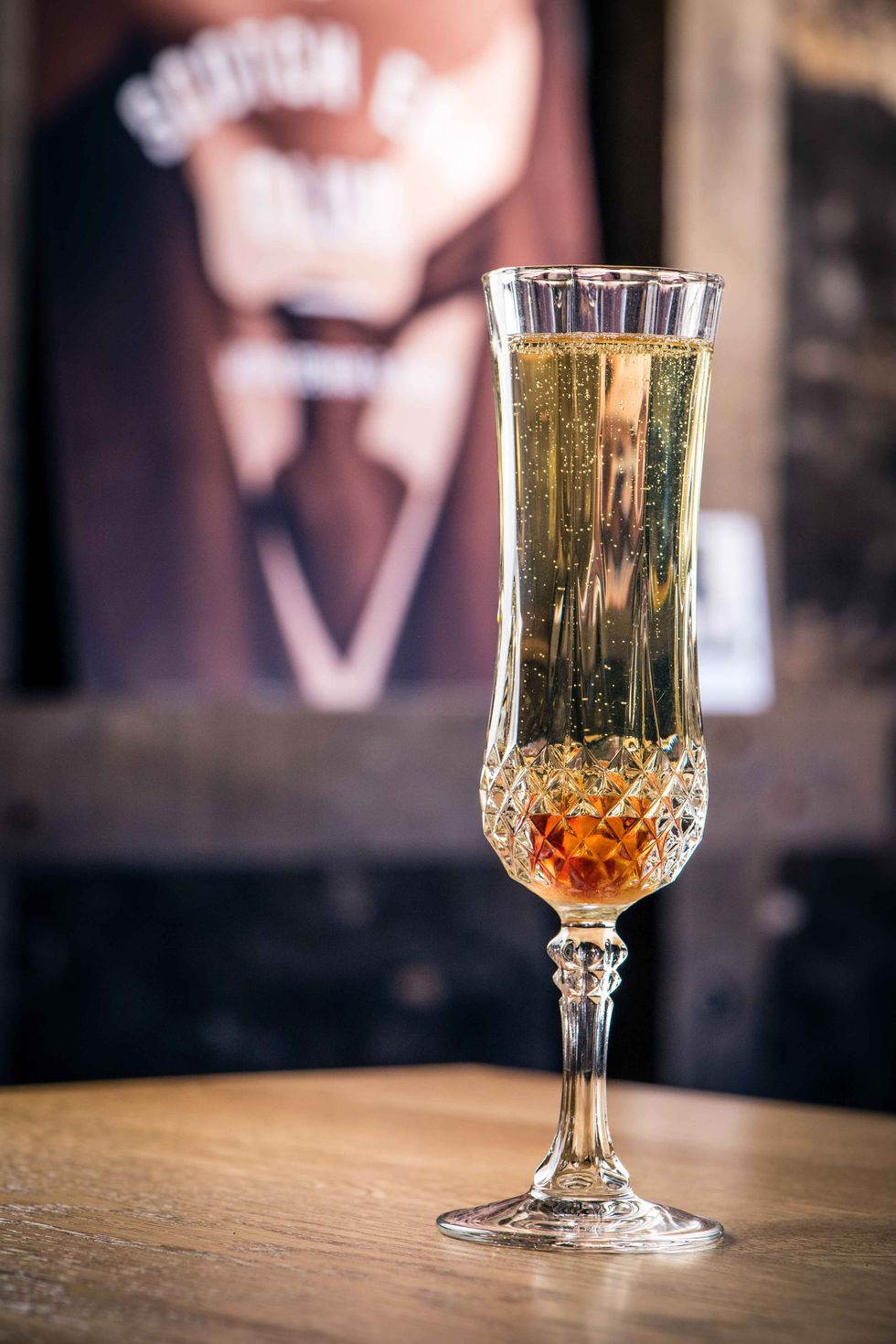 Ingredients
¼ cup Aberfeldy 12-year-old Scotch
1 sugar cube soaked in Angostura bitters
Martini Prosecco
Method
In a champagne flute, soak sugar cube with 3 good dashes of bitters. Add Aberfeldy single malt and then top with Prosecco.
Brassmonkey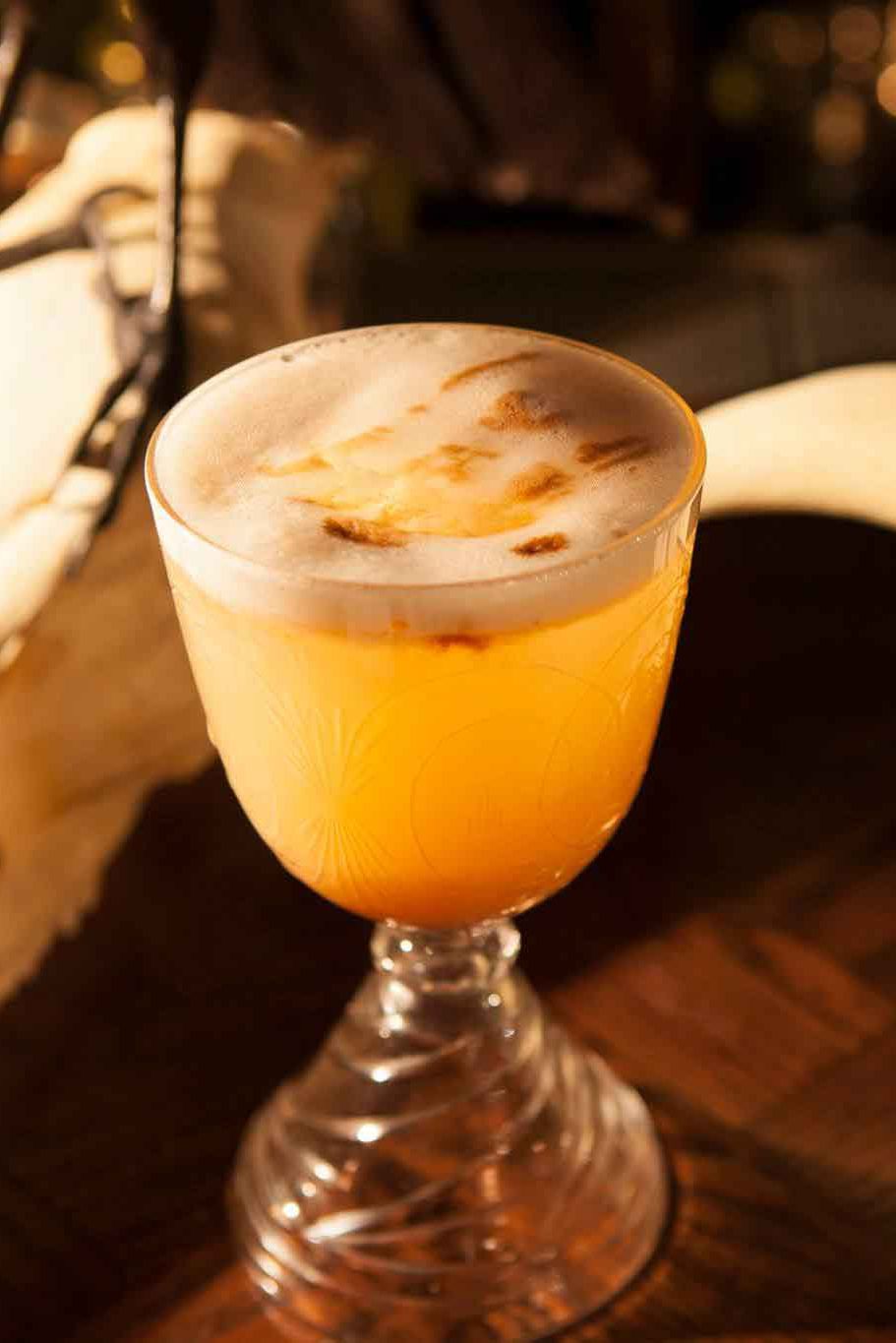 Instructions
¼ Cup or 45ml Johnnie Walker Black
1 ½ tsp lime juice
22.5ml or 1 ½ teaspoons egg whites
1 tsp vanilla syrup*
3 dashes bitters
½ barspoon maca powder
½ barspoon lucuma powder
Method
Mix all the ingredients in a mixing glass. Dry shake first, then hard shake with ice. Fine strain into a glass with ice. Garnish with a dash of bitters.
*To make vanilla syrup: combine 2 cups raw sugar, 1 cup water, and 1 vanilla stick that has been sliced open. Slow cook over low heat for 15 minutes.